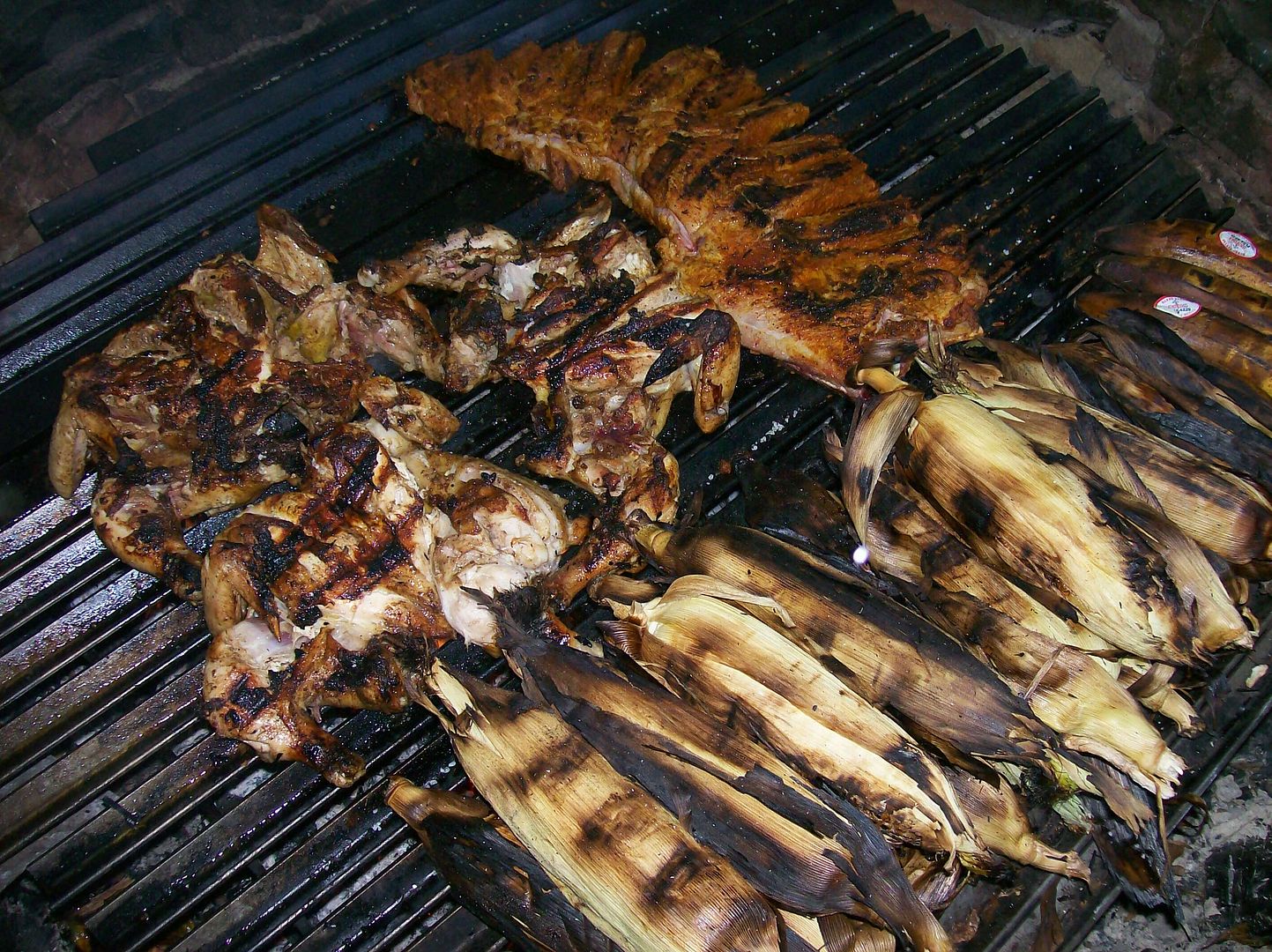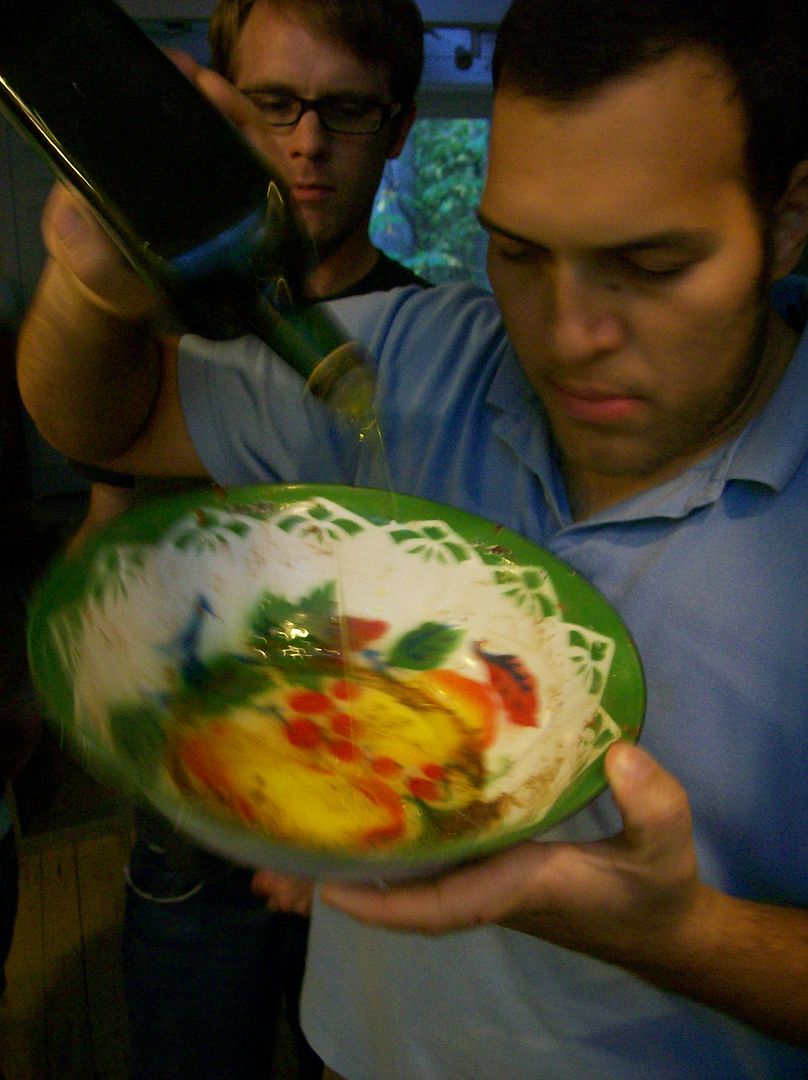 Sunday is the day we meet.The email was simple and said lets meet about 2 o clock and talk about new projects.Im thinking we working on Basel ideas or stuff for biennials and various other shows.We talked about art for all of ten minutes.This is what I love about SSAR.Sometime arts not important.
George was like "Im going to start a fire." Me too George I said as I followed in my Pyro happiness. We walk to the pit and started a fire. I got corn George said. Let's cook it. John and I look on as the blaze roar and I add more paper just to watch it burn, A whole Sunday paper starting with the art section to be exact.We laughed about it. George was like I got Okra too. We chopped it and was like hell, now we got to to fry it.George was like I got Collard Greens too.Cool.Jessie and his family came,plus Charlie and his young one. John left in sadness. The meat came from somewhere and few hours later it was a full on SSAR BBQ celebrating Mario and George.
Just as random and unplanned as our collaborative works are the collabortive meals are even more sucessful.Mario cleaned chickens I said "Fried Gizzards"George kept the gizzards.It's like we still were working in the studio and having fun ,but just in the kitchen. We were adding spices and guessing spices of each others dishes.Some spieces that pull out flavors that could have been missed.We all enjoy cooking and sharing family cooking secrets.I think that is why food plays an important part to our mission and gospel. There is talk of a cookbook and a SSAR Art Feast, we will collab in the kitchen for your taste buds.
Iron Belly Menu
George on Okra and Gourmet Gizzards
Michi on Collards (candy collards)
Scott "the Vegitarian" on ribs and Salmon
Mario on Yardbirds and plantain
Jessie on Grits and sausage
Charlie on Corn and grill foreman
John absent on Cooking day